We are presenting for the first time our Future 5. Every year we hope to highlight exceptional members of the community younger than 35 who are proving to be leaders in their respective fields. We asked you, our readers, to nominate and these are the first five we have picked.
Serena Denha, 25
Co-Owner of Donut Bar + Coffee
While making donuts and opening her own donut shop was not the route Serena Denha anticipated taking, it is definitely one she has completely embraced over the last few years. Denha and her brother, Chris wasted no time in jumping at the opportunity to bring a creative twist to donuts.
A graduate of DePaul University in Chicago, Denha took what she learned in the business management program and applied it to Donut Bar + Coffee. "It definitely wasn't an easy path, but it is well worth the journey," said Denha. "I was given an opportunity and I took it. I had to learn how to manage a large team and keep up with trends and what people like."
For three years now, Denha and her team have been crafting what she says are not your average donuts. "We use the highest quality and freshest ingredients in out hand-crafted donuts, our homemade fillings, glazes and toppings. Our artisan donuts are made from scratch, in house every day," she explained. "We strive to supply quality not quantity to our guests. Nothing is ever frozen or out of a tub. We take pride in our customer service and giving customers an excellent experience when they come in."
Through her work with Donut Bar + Coffee over the last three years, Denha and her business have received a number of accolades, including Best Donuts in Detroit two years in a row. She has also been featured in a number of publications including The New York Times and Midwest Living.
Continuing with the success of her first business, expansion is on the horizon as Denha and her brother gear up to open a second Donut Bar + Coffee location. This location is slated to open in late spring and will be located in Troy.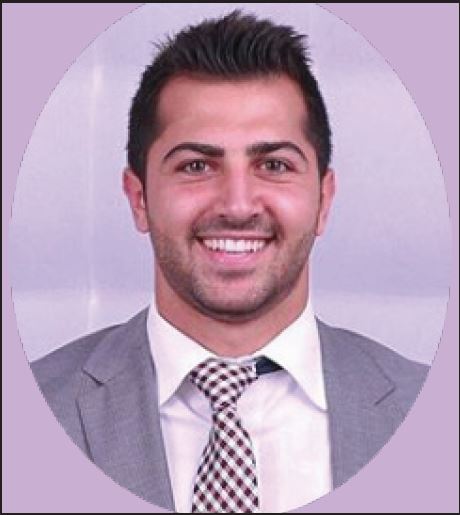 Navin Abro, 21
Student; President and Co-Founder of Motor City Movement
It was during a difficult time for Navin Abro when he decided he wanted to become a physician. In fifth grade, Abro watched his grandfather suffer greatly as he was in and out of the hospital often. "I felt helpless as I could not help him with his treatments, medications, etc.," he explained. "After this, I started to research his condition, understand his medications, and constantly would take his blood pressure and oxygen to report to the doctors."
As a freshman in high school, Abro dedicated much of his free time to volunteering at Henry Ford Hospital. Even after more than 300 hours spent volunteering, he didn't feel as though what he was doing was impacting anyone. Abro made the decision to volunteer at Gleaner's Food Bank and Grace Center of Hope.
Abro was inspired by his ability to directly impact the lives of people during his time at Gleaner's and Grace Center of Hope. This inspiration turned to action when Abro teamed up with Joey Namou to start Motor City Movement. The core idea behind Motor City Movement is to give people the opportunity to give back to others in a way that would be enjoyable for everyone involved.
Motor City Movement, according to their website, is a non-profit organization "dedicated to providing support to Detroit's youth." They strive to encourage "hope, happiness, and love in the Detroit community through various youth service projects."
While many did not believe Abro and Namou would succeed in getting their organization off the ground, they persisted. "I specifically remember sitting in a meeting with a business professional and they told me to not waste my time and instead join an established organization," he said. "…I thanked him for his advice but pledged to make this an extremely successful organization with or without his help."
"My persistence and attitude are what sets me apart from others," said Abro. "If I fail, I get up and try again. To me, failure is an opportunity to learn and get better. I believe that I can do anything I put my mind to."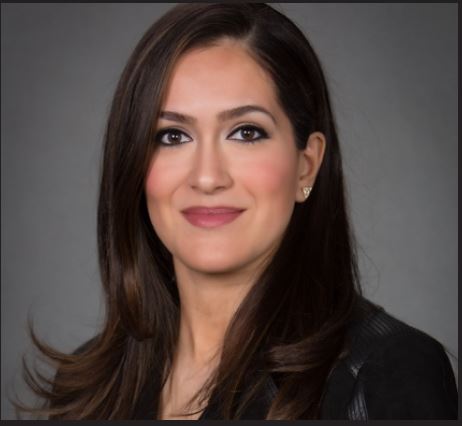 Nora Youkhana, 27
With an early on passion for advocacy, Nora Youkhana knew law would be the path for her. From mini-trials at home to volunteering as a student attorney to represent other students in middle school and high school.
While an undergraduate at Wayne State University, Youkhana took her first job as a file clerk at Miller Cohen in Detroit. It was there that she discovered her passion for personal injury law. In discovering this passion, she took a job at the Mike Morse Law Firm where she remained for the rest of her undergraduate career.
Upon starting law school, Youkhana took an internship with the federal government, working for the Office of Special Counsel, while simultaneously taking on leadership roles in both the law school Moot Court and Trial Advocacy programs.
"I realized I was much happier being in a courtroom than an office," explained Youkhana. "About halfway through law school I began working for McKeen and Associates…and that is where I learned the complex area of medical malpractice law."
This extensive background paired with her passion is what has led her to her current position at the Fieger Law Firm where she practices personal injury, medical malpractice, civil rights, and general plaintiffs' advocacy.
In addition to her position with Fieger Law, Youkhana is the co-founder of the non-profit organization, CODE Legal Aid. Started to advocate for immigrants, CODE Legal Aid is serving as co-counsel to the ACLU as they fight to save more than 1,000 Iraqi nationals from being deported.
Youkhana describes herself as small, but mighty. "I am a young, 5-foot, 3-inch Chaldean woman who is not afraid of any challenge," she said. "My opponents try to use their size, age, and sometimes gender in attempts to intimidate me – it never works. I use this dynamic to my advantage and the opposing counsel never has an opportunity to know what hit them."
While Youkhana has been able to accomplish much throughout her career, including taking on the federal government, she believes her biggest accomplishment to be the example she has set for young women in the community.
"…they have a voice – there is no task too big – whether it be finding your dream job, stepping out of your comfort zone, taking on an opponent or accomplishing a David-vs-Goliathesque task," she said. "You truly can do anything you set your mind to."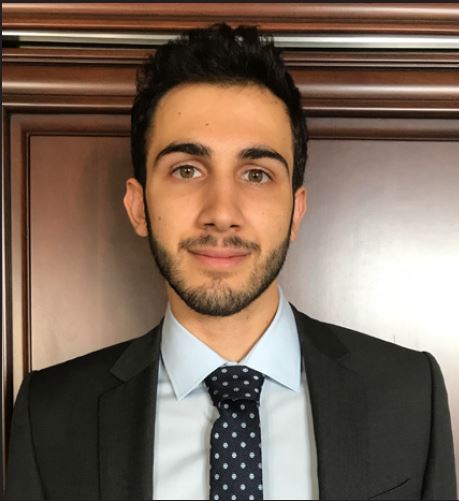 Anthony Daoud, 22
Student
Currently a student at Brown University, Anthony Daoud will be graduating this month after which he will be taking a researcher position in Goldman Sachs' engineering department. At Goldman Sachs, Daoud will be continuing his work from his internship there last summer. During his three-month long internship, Daoud obtained a patent for his research.
"I designed algorithms for quantum computers that have the potential to revolutionize the manner in which the firm evaluates risk and assesses the value of a commodity," he explained. "If successful, this project would provide my company a significant advantage over other major financial entities in determining where best to allocate capital and resources."
At an early age, Daoud expressed interest in becoming a doctor. This desire quickly waned as he became more fascinated with foundational mathematic and scientific courses associated with a medical career.
Upon entering college, Daoud declared his major in chemical engineering, but still felt unsure of what he wanted to do for a living. Shortly after, he found his interests lied in computer science and autonomous system design.
"I was unaware that my line of work even existed just four years ago," said Daoud. "Now, I am enthralled at the prospect of utilizing and developing the state-of-the-art in computer science and finance."
Daoud credits his success to his self-discipline and ability to adjust to the pressures of pursuing such a career. "Initially, I was overwhelmed and felt my efforts would never be good enough," explained Daoud. "However, I did not yield and eventually adjusted to the pressures, gaining invaluable time-management skills and newfound self-confidence in the process."
Significantly younger than most in his field, Daoud is in a position different from his peers. Typically, one must attend a Master's or Ph. D. program in order to work in such an advanced domain of computer science. "I am fortunate enough to be working on a team comprised of former professors and researchers who are well-respected in their domain."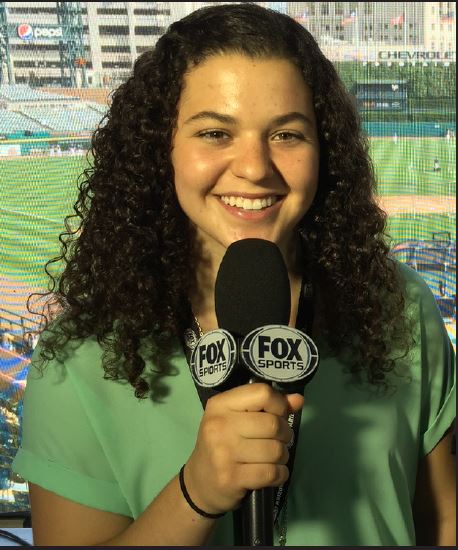 Delilah Cassidy, 22
Growing up with the love of sports instilled in her by close family members, it's no surprise that Delilah Cassidy chose to pursue a career in sports broadcasting. For Cassidy, it is the message of camaraderie that she has come to so appreciate about sports.
"Sports make a total stranger a part of your family and that community drew me to pursue it as a career," explained Cassidy.
Previously, Cassidy has worked for FOX Sports Detroit, FOX Sports Arizona, the Chicago Bears, 12 News, the Arizona Diamondbacks, the Arizona Cardinals, the Arizona Sports radio station 98.7FM, Super Bowl XLIX, and on-air with Phoenix Knights Hockey, Arizona PBS, and Pac-12 Network.
Looking to the future, Cassidy will be attending the Sandra Day O'Connor College of Law in August. From there, she hopes to open her own sports agency in which she will negotiate contracts and manage the brands of professional athletes.
"My career in sports started when I was only 18-years-old with the Oakland Athletics and has only grown from there," said Cassidy. "Since, I have gone all over the country and world (China, New Zealand, and Australia) with new opportunities and roles around every corner."
For Cassidy, being a woman in the sports industry has proven to be tough, but in the same flip of the hand has proven to fuel her work ethic. "Every single day women are objectified in sports. They're seen as nothing more than a smiling, beautiful face with no real knowledge of the game," explained Cassidy. "But, if my Baba, (Tobia Najor) could come to the U. S. with $12 in his pocket and raise nine children and run a successful business, then I know that with hard work and passion I can overcome any obstacles."
Cassidy has accomplished much throughout her career and takes great pride in each but finds that sharing what she does with her family to be the greatest accomplishment of all.