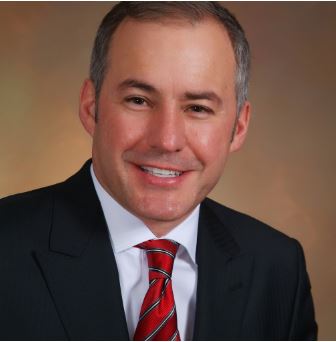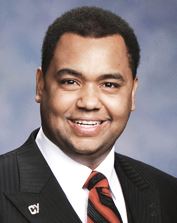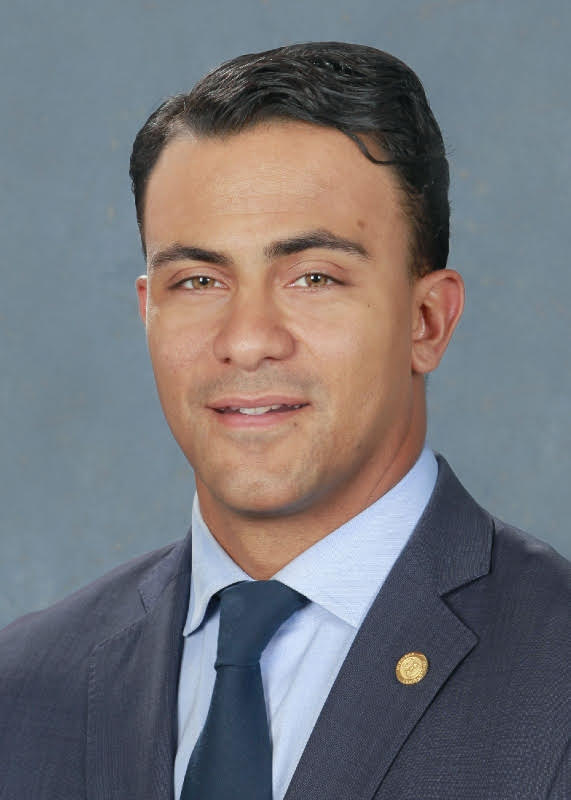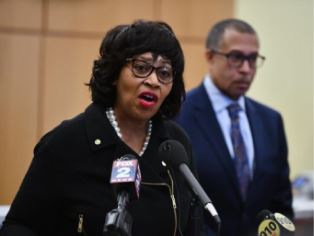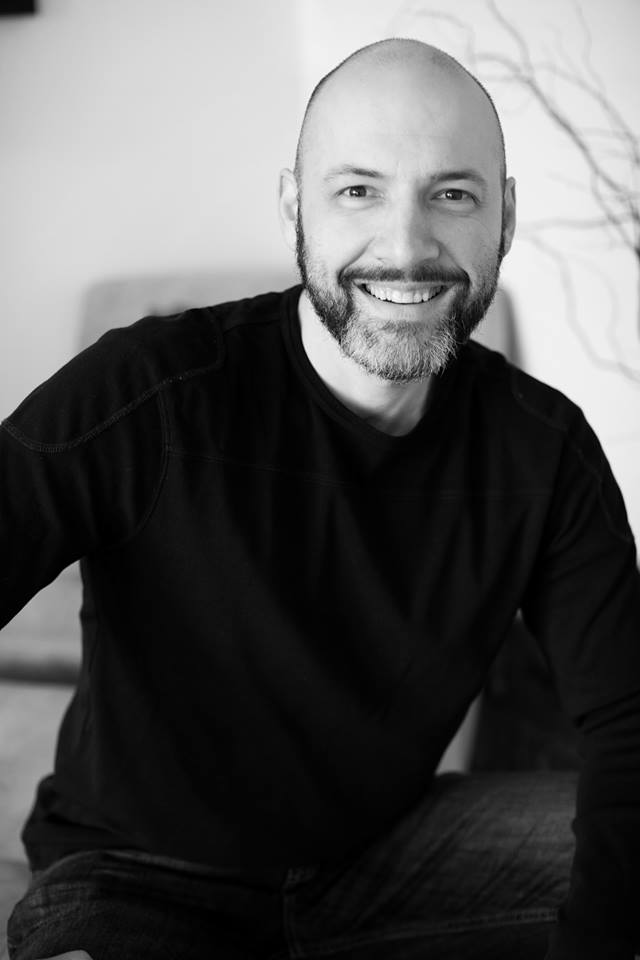 The race for the Congressional seat in the 13th District is especially crowded as there are seven Democrats currently running. Since former U.S. Representative John Conyers Jr. stepped down from his position in December amid sexual as­sault allegations, several candidates have come for­ward this election cycle to take his seat. While many contenders remain, not all hopefuls were able to make it to the ballot. John Conyers III, Conyers Jr.'s own son who he had endorsed, will not be on the ballot this August. We asked each candidate why the Chal­dean community should support him or her in this race. We share the answers from those who responded in time for the printed July issue. The 13th District covers Detroit, River Rouge, Melvindale, Ecorse, Dearborn Heights, Garden City, Inkster, Westland, Wayne, Romulus and Redford.
We posed the following question to each candidate, why should the Chaldean community support you?
Democrats
Bill Wild is a native son of the 13th District, born in Garden City and raised in Wayne and Westland. His wife Sherri is a middle school teacher and they have been married for 18 years. They live in Westland with three children and dog, Eli.
Bill Wild's dad was an auto worker at the Wayne Truck As­sembly plant and his mom stayed home to raise me and my three siblings. Like many families in today's 13th District, they worked hard to get ahead, hoping for a better life for their children.
His dad started a small auto recycling business and by his example, he learned the principles of hard work and perseverance through tough times.
In 1999, he was encouraged to get active in pub­lic service and was appointed to the planning com­mission. In 2001, I successfully ran for city council and served for six years until his colleagues appoint­ed me Mayor when the seat became vacant. He is now serving my third term as full-time Mayor.
This has grown increasingly diverse and has dozens of Chaldean-owned businesses. "I've learned so much in the job about meeting people's needs, serving a community, growing the pie, and providing opportunity for all," said Wild. After Congressman John Conyers resigned from Congress in 2017, he announced his candidacy to be the Democratic nominee for the 13th District seat. "I know how to 'connect the dots' between our local communities and federal government and will focus on bringing resources back home to improve every­day life," he said. "I will bring to every family in the 13th district a personal commitment to hands-on public service and integrity that have been the hall­mark of my nearly 20 years of service to Westland."
With nearly 20 years of public service, during the worst economic collapse in our lifetimes, Wild has seen first-hand the difference good government can make and he made it happen time and time again. The Congressional district, Michigan's 13th, is home to three stadiums, two casinos, two major hospital systems, a major university, a robust com­munity college system, our international airport, and many world-class cultural institutions. Yet, it is the second poorest in the nation! "The truth is, too many folks have been left behind and left out of the economic recovery seen in our region," he said. "To me, this is unacceptable. I am a native son -- born, raised and stayed! My wife Sherri and I want better for my kids, and every child. It's time we connect the dots between the everyday, hard-working people in the 13th District and the potential around us."
He feels strongly about immigration policy. "I never imagined I would live in country that would deport people who happen to be undocumented through no fault of their own–because they came to the US as children," he said. "It's inhumane and wrong that their lives hang in the balance as they are used as pawns and bargaining chips to build a wall!"
He also believes that we need to strengthen our refugee programs and open them to areas around the world where human rights abuses and war have put entire populations and generations at risk.
He has built a relationship with the Chaldean community over the last several years.
"As a businessman for 30 years and as a full-time mayor, I understand the needs of the business community," said Wild. "I have had a long-stand­ing relationship with the Chaldean community and many members of the Chaldean Chamber. As a hands-on Mayor who has cultivated a business-friendly community and who has always had an open-door policy, I truly understand the needs of the Chaldean community. I know how important it is for community members to have access to their elected leaders. It is important that I am not only an ally in Congress for my constituents but for all those who invest in the 13th District."
Coleman Young II represents Michigan's 1st Senate District. Since 2015, he has served as the Senate Assistant Minority Floor Leader. From 2011-2014, Senator Young served as the Senate As­sistant Minority Caucus Chair. Senator Young currently serves as Vice Chair of several committees, including: Local Government and Elections Committee; General Government Appropriations Subcommittee; Judi­ciary Appropriations Subcommittee; Licensing and Regulatory Affairs Appropriations Subcommittee and the Transportation Appropriations Subcommittee.
Born in Royal Oak, Michigan, Senator Young is the only son of former Detroit Mayor, Coleman Young, and former Detroit Assistant Public Works Director, Annivory Calvert. Prior to being elected, Senator Young worked for Detroit City Council­woman, JoAnn Watson, and for the Detroit City Council Research & Analysis Division. Senator Young was first elected to the Michigan Legislature in the 2006 Primary Election, after which he rep­resented the citizens of the 4th House District for four (4) years. Now in his second term representing the citizens 1st Senate District, Senator Young has sponsored six (6) bills that have become law; includ­ing the "Tisha Prater Act", which guarantees anti-discrimination protections for women affected by pregnancy, childbirth or related medical conditions.
Senator Young wants to serve as the people's ethical voice in Washington. "Our district deserves to have a representative in Washington who will put the citizens of the district first," he explained. "Someone who is willing to do what is right for the people, rather than what is right for their wallet. This campaign is for all of the residents of the 13th District who choose to do what is right and who work hard to provide a safe home for their families."
Ian Conyers is an alumnus of President Barack Obama's Orga­nizing for America and a former 'Major City' Constituent Services Deputy Director. Ian also served as Treasurer of the 13th Congres­sional District Democratic Party Organization after the Obama campaign wrapped. Working as the Small and Disadvantaged Business Director of The Anacos­tia Waterfront Initiative — one of the nation's larg­est redevelopment projects valued at more than $1 billion — Ian was able to provide more than 32 per­cent of spending to veteran-, women- and minority-owned businesses by providing innovative programs.
Ian believes the American Dream is possible for every family and is dedicated to working every day to provide quality ladders of opportunity. Raised in Detroit, he is a graduate of the University of Detroit Jesuit High School. Ian is also a graduate of George­town University, from which he holds a master's degree in urban and regional planning, and a bach­elor's degree in government.
Ian has been able to develop and sustain a re­lationship with the Chaldean community early on. "I have been a friend of the Chaldean community since my youth," explained Ian. "I grew up attend­ing U of D High School alongside Attorney Sam Elia and was a regular at family functions, dinners, and recreation throughout my young and adult life.
Now as State Senator, I take a deep pride in repre­senting the old Chaldean town and connecting that narrative to the American Dream. I am proud to be so closely associated with my Chaldean friends through­out my life, and proud of the large positive impact the Chaldean's have had on Detroit and the region. I have used my position at the state level to advocate for social and economic opportunity for the Chaldean community. I look forward to doing the same at the federal level as your Congressman in Washington."
Rashida Tlaib is the mother of two boys and the oldest of 14 children, born and raised in Detroit. She is a graduate of Detroit Public Schools and the daughter of Palestinian immigrant parents. In 2008, she became the first Muslim woman to ever serve in the Michigan Legislature where she has served three terms.
According to Rashida, the communities she represents become her family and she doesn't let anyone "mess" with her family.
"Throughout my career, I've been able to build diverse co­alitions to improve the quality of life for all of our families in Wayne County and beyond. I love bringing people to the table and helping everyone work to­gether for the good of the com­munity," she explained. "I've talked to parents concerned about the quality of our public schools, and who need help getting funds for home repair or figuring out government forms. I've engaged small business owners in conversations about their priorities, and how they can continue contributing to our econo­my and helping our neighborhoods thrive."
"The Chaldean community should support me for the same reasons I hope other communities will support me - because I will listen to you, because I will be available to you, and because I will work as hard as I can to take on the powerful interests that harm your quality of life. I started standing up to Donald Trump even before he was elected, and I won't let his administration separate our families and send people back to situations where they will be unsafe and persecuted."
Brenda Jones' public service career began in 2005, when she was first elected to the Detroit City Council – to which she was reelected to three more times. She was elected president of the body by her peers in 2014, and again, in January 2018. Brenda serves as Council's liaison to the Police and Fire Pension Board and was appointed in 2014, to the Detroit Financial Review Commission, where she also serves as ex-officio member of the Detroit Public Schools Community District Financial Review Commission.
She is currently leading an effort to form the Detroit Commission on Human Trafficking to align all branches of government, law enforce­ment, non-profit, faith-based and corporate enti­ties together to raise awareness and fight against this criminal epidemic.
Brenda Jones looks forward to bringing more than 12 years of ex­perience with her to Washington D.C. so she can fight for Wayne County residents.
Shanelle Jackson has dedicated much of her life to public service. For six years, Jackson served as a Michigan State Representative. During her time as a state repre­sentative, Jackson worked to pass bills that would positively impact Wayne County's middle class.
After leaving the state legislature, Jackson con­tinued in the path of public service, joining the Michigan Department of Transportation (MDOT). Much of her work at MDOT revolved around bring­ing people from different walks of life together to create plans to fix the state's crumbling roads and grow public transportation from Detroit to Romulus. Currently, as a businesswoman, Jackson contin­ues to make public service a priority. In her role, she is leading the efforts within her company to not only employ more than 3,000 people from Wayne County, but is also working to ensure the jobs are well-paying.
Kimberly Knott Hill is run­ning for Congress in the 13th Congressional District of Michi­gan. For more than two decades, Kimberly has served the people of Michigan as a congressional staffer, a community organizer and a small business owner. She wants to take her knowledge of the district, coalition building skills, and collaborative leader­ship style to the US House of Representatives to represent Michigan's 13th Congressional District.
Not long after graduating from Temple Univer­sity, Kimberly began her career as a congressional staffer for Rep. John Conyers. During this time, she learned about the 13th district's greatest issues and was able to facilitate solutions for Rep. Conyers' constituents.
As of print day, June 22, the following candidates have not given a statement: Councilwoman Jones, Jackson, and Hill.
Republicans
David Dudenhoefer is the write in candidate for the Republican primary. David is a lifelong resi­dent of Wayne County and has worked and lived in the city of Detroit for more than 20 years. He brings more than 10 years of experience in legislative activism as he formerly led the Michigan Chapter of Campaign for Liberty. Currently, David is the chairman of the 13th District Republican Committee. Dur­ing his time in these leadership roles, he operated within both the state and federal legislatures, de­veloping an understanding of the bill process while working to stop legislation.
"Our campaign is rooted in the unifying mes­sage of individual liberty, person freedom, and a respect for the rule of law, our Constitution," ex­plained David. "From this perspective we do not see people in terms of collective groups to pander to, rather we see people as individuals and under­stand that laws should be written to protect the liberty of the individual."
"My unwavering goal should you chose to write-in my name during the August 7th Republi­can primary is to end the government's fiat print­ing press money, our country's cancer which steals from those who labor, and punishes those who save," he said. "Rather than to merely band-aid the symptoms of the inflation which fiat money causes every individual, my goal is to cut out the cancer in total and restore a Constitutional honest monetary system. This approach which will serve as the level playing field for every American to realize peace and prosperity."