By Ashourina Slewo and Vanessa Denha Garmo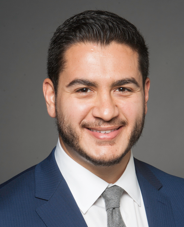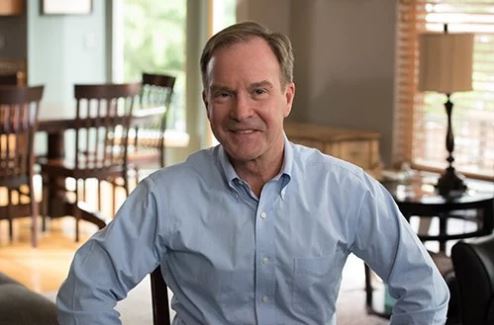 The race to take Governor Rick Snyder's place rages on as each candidate works to set them­selves apart from their plentiful pool of oppo­nents. Candidates on both sides – including Gretch­en Whitmer, Patrick Colbeck, Brian Calley and Bill Schuette – are drawing on their several years of politi­cal experience to gain a leg up among the masses and in the race. Others – such as Abdul El-Sayed, Shri Thanedar, and Jim Hines – believe their lack of ex­perience is not an issue as they will be able to bring a fresh perspective to the Governor's office.
We posed the following question to each candidate, why should the Chaldean community support you?"
Democrats
Abdul El-Sayed is a University of Michigan graduate born and raised in Michigan. Following his time at U of M, El-Sayed went on to become a Rhodes Scholar earning his doctorate from Ox­ford University and his medical degree from Columbia Universi­ty. He went on to become a pub­lic health professor, internationally known for his expertise in health policy and inequalities.
At just 30 years old, El-Sayed became the youngest health official of a "major American city when he came home to rebuild Detroit's Health Department after it was privatized during the city's bankruptcy." In his position as Health Director, El- Sayed was responsible for the health of more than 670,000 Detroit residents. In his position as Health Director has served a number of Detroiters, from students to expectant mothers.
With roots in the Middle East, El-Sayed believes he can most relate to the Chaldean community. "… as someone whose family hails from the Middle East, I know what it's like to be locked out," he said. "I stood with the community when members of the community were facing deportation. I will always stand with members of the community and I think there's an opportunity for us right now to think be­yond the politics of a place 3,000 miles away and to think about the politics right here at home."
Shri Thanedar is a scientist and entrepreneur. He immigrated to the United States in 1979 to pursue his Ph.D. at the Univer­sity of Akron. After receiving his Ph.D. in polymer chemistry, Thanedar worked at the Univer­sity of Michigan as a postdoc­toral scholar from 1982 to 1984.
While his first company was forced to close due to the recession in 2008, his entrepreneurial spirit continued on. After his family's re­location to Ann Arbor, Thanedar founded Avomeen Analytical Services in 2010. As a result of his entrepreneurial achievements, he was recognized by Ernst & Young as "Entrepreneur of the Year" in 1999, 2007 and 2016.
"I am an immigrant, I'm a business person. I came to the United States in 1979 and became a U.S. citizen in '88 and being an immigrant, I un­derstand and I would like to make this more of a melting pot," he explained. "I understand the con­tributions immigrants have made and the contri­butions the Chaldean community have made. I come from the Indian community."
"America needs to be more inclusive, it needs to have policies that are fair and that are respon­sive to all. I want to be a very pro-immigration can­didate," said Thanedar. "I'm going to bring new in­vestment to Michigan by encouraging immigrants to immigrate to Michigan."
Having been raised in Grand Rapids and East Lansing, Gretch­en Whitmer is a lifelong "Michi­gander." A product of the state's public schools and universities, she built a life close to home – even moving into a house in the same neighborhood where she grew up. She knows education and economic opportunity are linked. That's one of the reasons she supports access to early childhood education – so every child can get a strong start.
During her time in the state legislature, Whit­mer brought workers, labor unions, and businesses together to fight anti-worker legislation. When Governor Snyder tried to pass the bill without any public hearings she led the protest from her office so people could have their voices heard.
In 2016, Whitmer served as prosecutor in Ing­ham County, "restoring faith in the office" after the elected prosecutor resigned amidst a scandal. She implemented stronger ethics standards, established a new Domestic Violence Unit, sped up the reha­bilitation of non-violent first-time offenders, and asked the Michigan State Police to investigate the integrity of the county's evidence room.
As of print day, June 22, Whitmer has not pro­vided a statement.
Republicans
Patrick Colbeck is a Republican candidate for the governor of Michigan. After six years of oper­ating his small business, he sought a seat on the Michigan Senate. Colbeck became the first person elected directly into the Michi­gan Senate in over three decades without any political experience, defeating four former state repre­sentatives in the process.
Colbeck has been recognized as the "Most Con­servative Senator" consecutively in the past two years and three times overall the span of his pub­lic service career. He has also received the Sena­tor Paul Fannin Statesman of the Year Award in recognition of his leadership role. "His free market health care solutions that lower costs and improve services are nationally recognized and featured by Forbes. He has also been honored as the Legisla­tor of the Year by the Police Officers Association of Michigan, The Senior Alliance, and Associated Builders and Contractors."
With strong ties to the Chaldean community, Colbeck believes he is well situated to advocate for the community. "I appreciate the strong, faith-driven family values of the Chaldean community," said Colbeck. "I appreciate the spirit of entrepre­neurship and hard work that is so prevalent in the Chaldean community."
"My Principled Solutions will benefit the Chal­dean community more than the policies of any other candidate for Governor in Michigan," he explained. "These solutions include the elimina­tion of the state personal income tax, free mar­ket healthcare solutions which lower costs and improve care, fixing our roads without increasing taxes, lowering auto insurance rates and being a vocal defender of religious liberty. The Chaldean community appreciates the opportunity to pursue the American dream in a special way. It is my goal as Governor to make the pursuit of that dream much easier for all of the citizens of Michigan."
Currently serving as Lieutenant Governor, Brian Calley is one of four republican candidates running for governor. A community banker for more than 10 years, Calley left to seek election as a state representative. He served two terms before being asked by Rick Snyder to be his run­ning mate in the 2010 guber­natorial race.
During his time as Lieu­tenant Governor, he has been a part of "two historic tax cuts, which has resulted in increased prosperity and substantial job growth." He has dedicated much of his time in office to spurring Michigan's comeback – of which he acknowledges the Chaldean community has been a large part of.
"The Chaldean commu­nity has been such a huge part of the Michigan come­back and what our admin­istration has done over the last seven and a half years created an environment for success and has resulted in investment, job growth, and opportunity," he explained. "The entrepreneurial spirit of Chaldean people in our state has taken full advantage of this and created more oppor­tunity for our community. It has been exciting to see."
Unlike his primary opponents, Jim Hines is not a politician. He is a medical doctor and has delivered thousands of babies over the last 30 years. As a missionary doctor, Hines also ran a couple of missionary hos­pitals and about 20 urgent care type facilities for several years in the Cen­tral African Republic.
If elected, Hines says he will focus on a number of things, including put­ting children first by improving the education system, improving Michi­gan's job climate by ensuring Michigan does not "go back to the days of higher taxes", pro­tecting the environment, and investing in infrastructure.
According to Hines, he shares many of the same be­liefs as the Chaldean commu­nity. His campaign provided the following statement, "Dr. Hines supports our constitu­tion and conservative val­ues. He is pro-life, pro-fam­ily, supports the growth of small business and values the Chaldean community. He is interested in hearing specific questions and concerns."
Currently serving as Michigan's 53rd Attorney General, Bill Schuette, has joined the race to become Michigan's next governor. As attorney general, Schuette has served as a "voice for victims." During his tenure, he has formed the Michigan Commission on Human Traf­ficking, created a plan to fund the testing of thousands of abandoned rape kits or DNA evidence boxes, and joined in the effort to put 1,000 new cops on the street.
Fighting against corruption, the conservative candidate led the "ter­mination of taxpayer-funded pen­sions for 13 Detroit school principals who embezzled millions."
As of print day, June 22, Attorney General Schuette has not provided a statement.