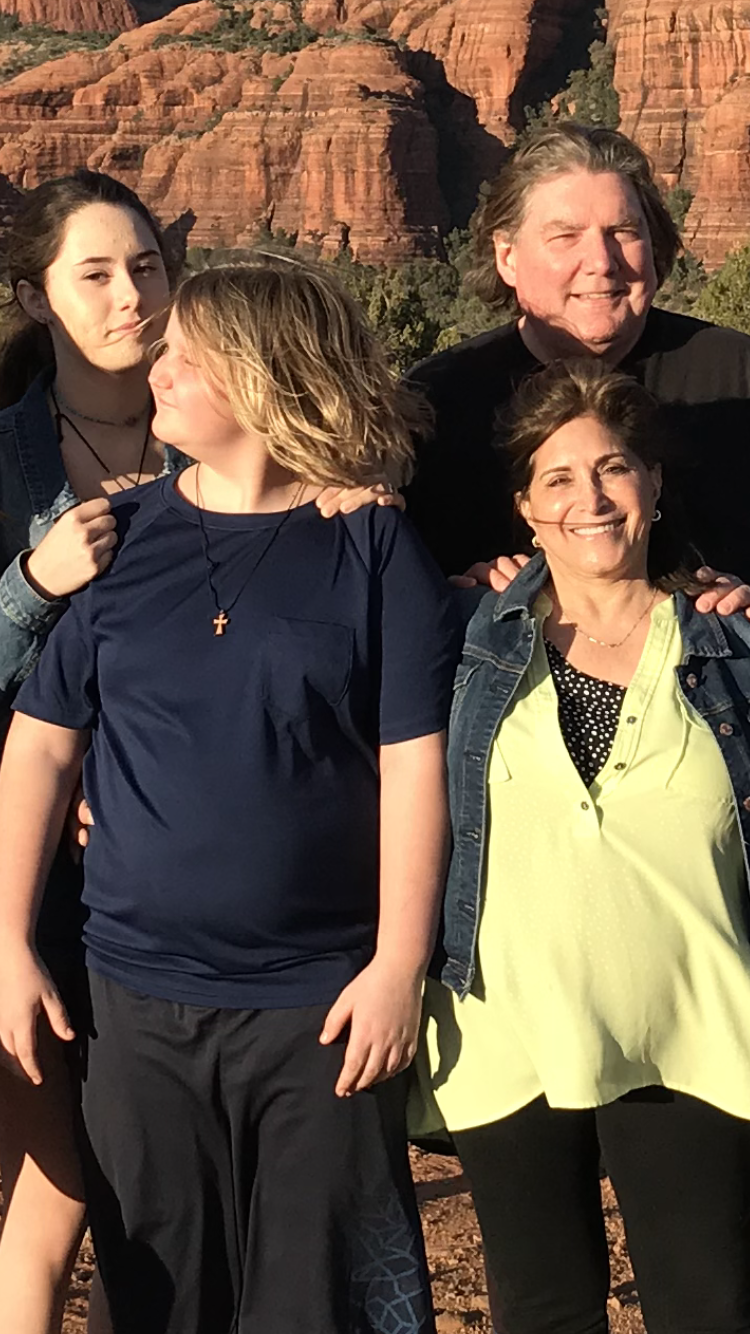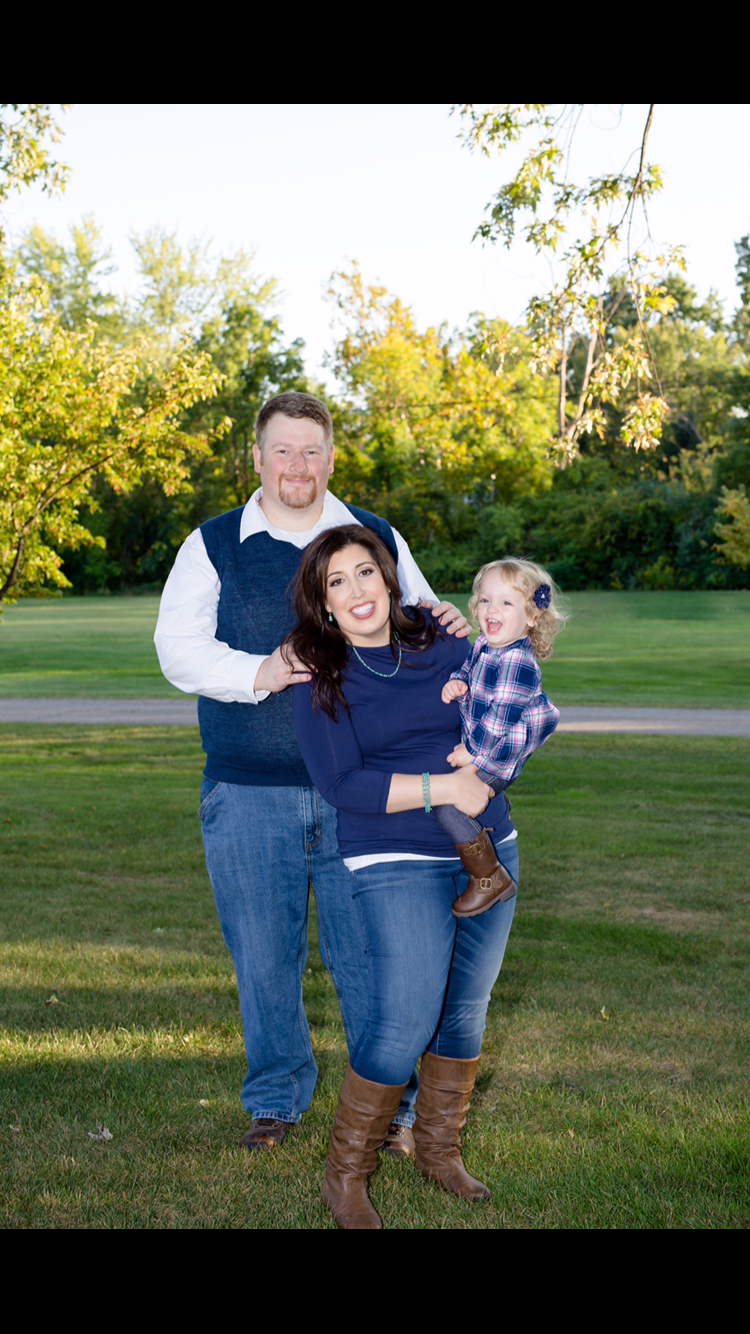 "A gift from God," that's how Dawn Pullis, of Troy, de­scribes her 2-year-old daugh­ter, Evelyn.
Many parents consider their chil­dren a gift from above, but, Pullis has a very personal reason why. She was diagnosed with ovarian cancer at the age of 21.
"My ovaries were the size of mel­ons and needed to be removed im­mediately," Pullis explained.
Her hopes of having a biological child were dashed that day.
"God didn't want me to die. But, he didn't want me to have kids natu­rally," Pullis added.
Pullis, a Chaldean, had difficulty dating in the community after reveal­ing her inability to have children, until she met Joseph. They got mar­ried in 2010 and immediately started saving money to adopt a child. The couple heard a radio ad for Bethany Christian Services and applied on their third wedding anniversary.
The Pullis' became parents ex­actly two years and one month later, on January 1, 2016.
"They called us and said come meet your daughter," Pullis said. "I came alive when my daughter was placed in my arms."
Evelyn was the fifth child of her financially struggling, Mexican- American biological mother and fa­ther from Detroit. They put both Ev­elyn and their previous child up for adoption through Bethany Christian Services. Pullis was on board for an open adoption, but Evelyn's biologi­cal parents apparently were not.
"I would send them little updates and pictures of Evelyn through the adoption agency. They said that my mail never comes back returned, but they have gotten no response," Pullis explained. "We have no idea if she cares," added Pullis.
But, to the Pullis', Evelyn is ev­erything.
"She is like liquid sunshine. She has changed us so much! My entire family forgets that she's adopted. Her personality matches ours so beauti­fully. It was meant to be," Pullis said.
In fact, the Pullis' have so much love to give, that they are on the waiting list to give a loving home to another child through the agency. Her workplace even helped with a portion of the adoption costs.
Christina Kasmikha-Thomas, of West Bloomfield, and her husband Randy learned that they were un­able to conceive while trying to start a family shortly after marrying in July of 2009. They consulted with their priest at Mother of God Chaldean Catholic Church in Southfield. Fa­ther Pierre Konja suggested foster care and put them in touch with a couple that had already fostered a child.
"It was something that we never considered because we thought it was only temporary. But, we learned that there are cases where the children have to be adopted because they can't go back to their biological par­ents," Kasmikha-Thomas explained.
They contacted the Ennis Center for Children in Pontiac which works with abused and neglected children.
The application and licensing process lasted about a year and a half before the Thomas family got the call on June first of last year about a 5-week-old baby boy, named John, who needed a home.
"They said there were no guaran­tees, but it looked like it could end up to be a permanent placement. So, we took him into our home and ab­solutely fell in love with him," said Kasmikha-Thomas.
The child was thin and dirty when he was put into the Thomas' care.
"He was very malnourished and only weighed six pounds. He only had the onesie on his back and two other ones that were all filthy. He was in a very dirty, animal infested home with a mentally ill mother and no father on record," explained Kas­mikha-Thomas.
About a month before John's first birthday, the couple got the much-awaited call that they could begin the adoption process. They kept the biblical name of John, added the middle name Paul, and are currently awaiting the paperwork to officially make him a Thomas.
"Now, he's thriving and will grow up with the same opportunities that any child should grow up with. He has grandparents and great grand­parents and a big loving extended family. He was meant to be ours," Kasmikha-Thomas said.
Frances George-McCullough, a Chaldean from Bloomfield Hills, married her second husband John later in life at the age of 41. The couple had difficulty conceiving and tried in vitro fertilization with no success. The McCulloughs found an adoption agency in Utah that would adopt to older parents. They created a profile, completed the paperwork and almost exactly nine months later in 2003, the McCulloughs received the call that were chosen by the birth mother of a newborn baby girl. The birth mother was 35 years old and left homeless after the birth father had been deported to Mexico.
The McCulloughs travelled to Utah to get their daughter whom they named Emylee.
They eventually decided that they wanted a son and three years later they got their wish when at three months pregnant, unwed teen moth­er chose them as adoptive parents for her son. They named him Elliott.
Frances and John were fortunate enough to have watched them both of their children be born and accept them into their arms and hearts right out of the delivery rooms.
"They are gifts from God. I've always believed that these children chose us before they entered this earth, but just came through a differ­ent body instead of mine. They were meant to go through this thing called life with us," George-McCullough explained.
All three couples acknowledge that adoption is uncommon in the Chaldean community and are hop­ing that perceptions and lives can be changed by sharing their stories.
"There are kids out there, healthy, beautiful kids that need homes and opportunities. Pray for guidance and if God leads you to it, take them in. Take that chance," Kasmikha- Thomas said.
Pullis feels that every aspect in her life, including her career, has taken a positive turn since making the decision to adopt.
"If anybody out there is struggling with infertility or just wants to adopt, it is so worth it," she said. It will change someone's life. It will change your life and God will continue to re­ward you. I am proof of that," Pullis concluded.
Catholic Charities of Southeast Michigan offers foster care and adop­tion services in accordance with the Catholic faith.
For more information, you can visit: https://ccsem.org/adoption-and-foster-care/ Bethany Christian Services: https://www.bethany.org/adoption Ennis Center for Children Inc. https://www.enniscenter.org/