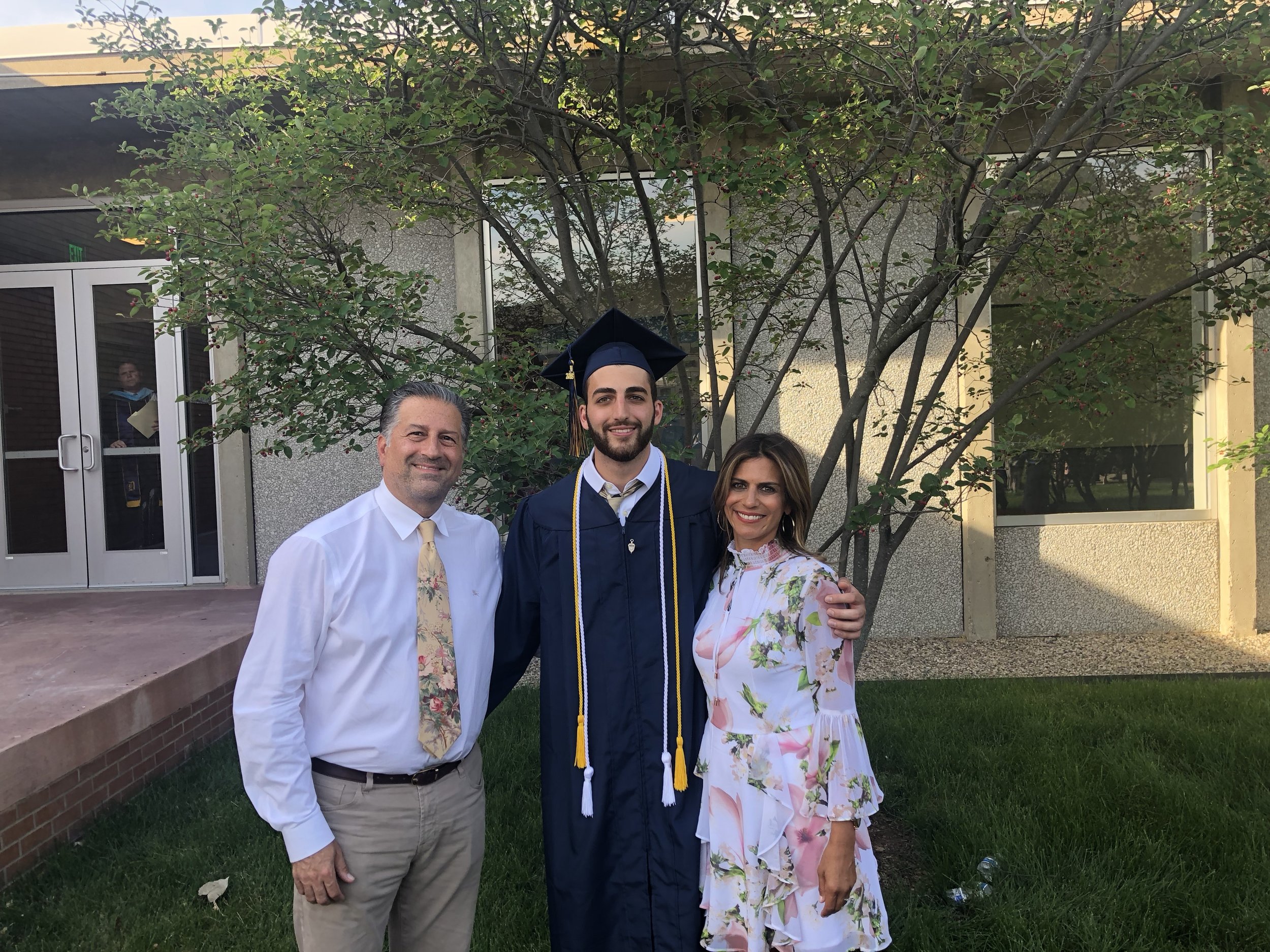 Recent Detroit Country Day graduates, Christian Kas­mikha and Nicholas Sha­man have been both been granted early admittance to the University of Michigan Ross School of Business, one of the top ranked undergraduate business schools in the country.
The admission process is quite selective, with less than 20 percent of applicants being admitted to the school. The rigorous admission pro­cess gives way to a broad number of programs offered, including a variety of Masters of Business Administration degrees, a variety of one-year Masters programs, and refined Ph.D. program.
Both Shaman and Kasmikha applied to the prestigious business school at the start of their senior year, Kasmikha applied to the school of business as supplementary applica­tion to his application to the Univer­sity of Michigan (U of M).
For both boys, the school's repu­tation played a role in their decisions to apply in the first place. "What most prompted me to apply to Ross was its prestige in terms of under­graduate business programs (ranked third)," explained Kasmikha.
However prestigious the school, though, location played a role for both as they deliberated on what school would become their home away from home for the next several years.
"I applied to the Ross School of Business because of its prestige as a school and because it was so close to home," explained Shaman. "I want­ed to get the best education possible while also being close to my family and friends and remaining in a famil­iar yet new environment."
Feeling similarly, but facing a tougher decision, Kasmikha cited the proximity of the school as the decid­ing factor.
"Ross was actually not my top choice until the very end of my decision process," he said. "I went through high school with Duke Uni­versity as my number one choice, and I did end up being admitted there. However, after making as difficult a decision as I have made thus far in my life, I was sold on Ross's proxim­ity to home, affordability, and speci­fied prestige in the field of business over what had been my dream school for however many years."
At Ross, Shaman plans on major­ing in finance and using what he learns to simultaneously delving into the world of real estate and investments.
Kasmikha will also be pursuing a finance focused bachelor's degree in business administration. In addition to his bachelor's in business admin­istration, he will be pursuing a minor through studies in political science and public policy through the Col­lege of Literature, Science, and the Arts at Michigan.
Motivated to learn the ins and outs of business, both students hope to take what they learn at Ross and apply it beyond the classroom.
"I decided to pursue business because of my grandfather. I have worked with him for the last few summers in commercial real estate. He is both my mentor and role mod­el and I hope to work for him after I graduate," said Shaman.
According to Kasmikha, what he will learn at Ross can not only be applied beyond the classroom, but across a number of occupations.
"To me, business is extremely broad," he explained. "I feel that in whatever occupation one wishes to pursue, business is in some way involved, so by pursuing a degree in business administration from a school like Ross, I can take knowl­edge in economics and the business world and combine them with things that I learn through my liberal arts education and then apply this more holistic knowledge of how things work to whatever I wish to pursue in the future."
During their time at Detroit Country Day, Shaman and Kasmikha were both involved in several ex­tracurricular activities. While both worked on the school's newspaper, Shaman leaned towards athletics such as tennis and lacrosse.
Alternatively, Kasmikha played basketball and participated in a va­riety of activities, including school theatre productions and helping to start and serving as Detroit Country Day's UNICEF club.
The boys' dedication to their extracurriculars and academic ex­cellence has paved the path to Uni­versity of Michigan's Ross Business School.
"I feel extremely humbled and honored to know that one of the most prestigious undergraduate business programs in the country has found my credentials deserving of admittance," said Kasmikha. "It feels outstanding to know that all the hard work I did in and out of the classroom these past four years was worth it to get me to this point."