Community member creates Detroit inspired pieces

BY ASHOURINA SLEWO
Built on graphic t-shirts and track jackets emblazoned with Detroit inspired designs, Ink Detroit has the goal of returning Detroit to its former glory as the Paris of the Midwest, one nostalgia inducing piece at a time. What started out simply as an idea to create a brand, ended with a trademark and an ever-growing wonder that continues to expand.
"Many people don't realize that Detroit was once called "Paris of the Midwest" for its architecture and streets designed as Parisian Boulevards by Augustus B. Woodward," said co-owner Steven Mansour. "Ink Detroit's design "Detroit Paris of The Midwest" has become a top seller and by spreading this message to our followers, fans, and the world it helps educate people that Detroit has a rich history."
Founded in 2005, Ink Detroit has more than a decade of experience in providing Detroit themed products ranging from magnetic bottle openers and track jackets for men and women to skateboards and apparel for dogs. Following soon after the launch of their website in 2009, Ink Detroit expanded exponentially as their products were carried in more than 25 retail stores.
"At inception, we only carried graphic t-shirts and track jackets," said Mansour. "We wanted to separate ourselves from other competitors and started creating other categories of Detroit inspired products that have proven to be successful."
With previous experience in the world of retail, Mansour is able to work with his partner, Paul Marcial, to keep Ink Detroit ahead of the curve and constantly moving forward. According to Mansour, working for a family retail business from a young age, paired with his partner's own experience in graphic design, coming up with ideas and products is easier than one would think.
In staying ahead, Ink Detroit introduced a new platform, The Great Lakes State, to the company with the doggie line, I Ruff Detroit, following soon after in 2014. The success of both of these platforms has allowed for Ink Detroit to continue expanding.
"The Great Lakes State started with a few products similar to the creation of Ink Detroit," said Mansour. "As we started to market the products and do trade shows statewide, we realized there was a demand for Michigan themed products. It was a new market for us that we started tapping into and now have retailers carrying our products statewide."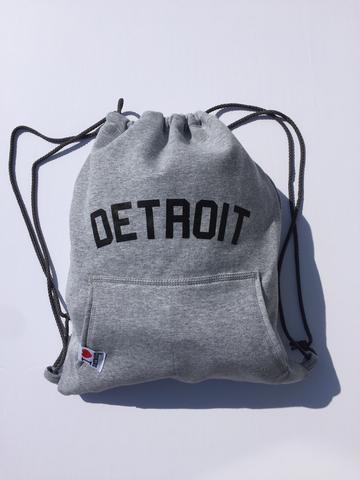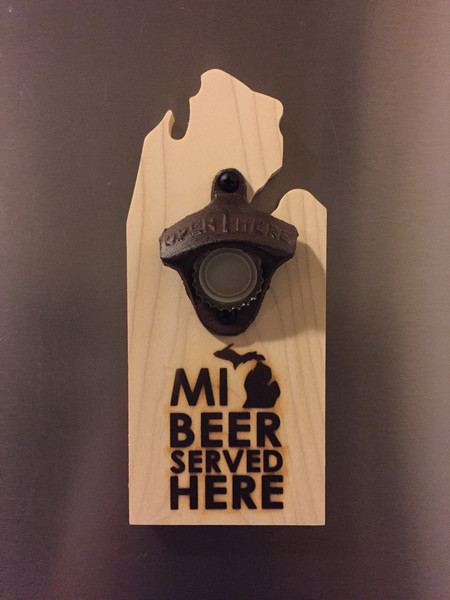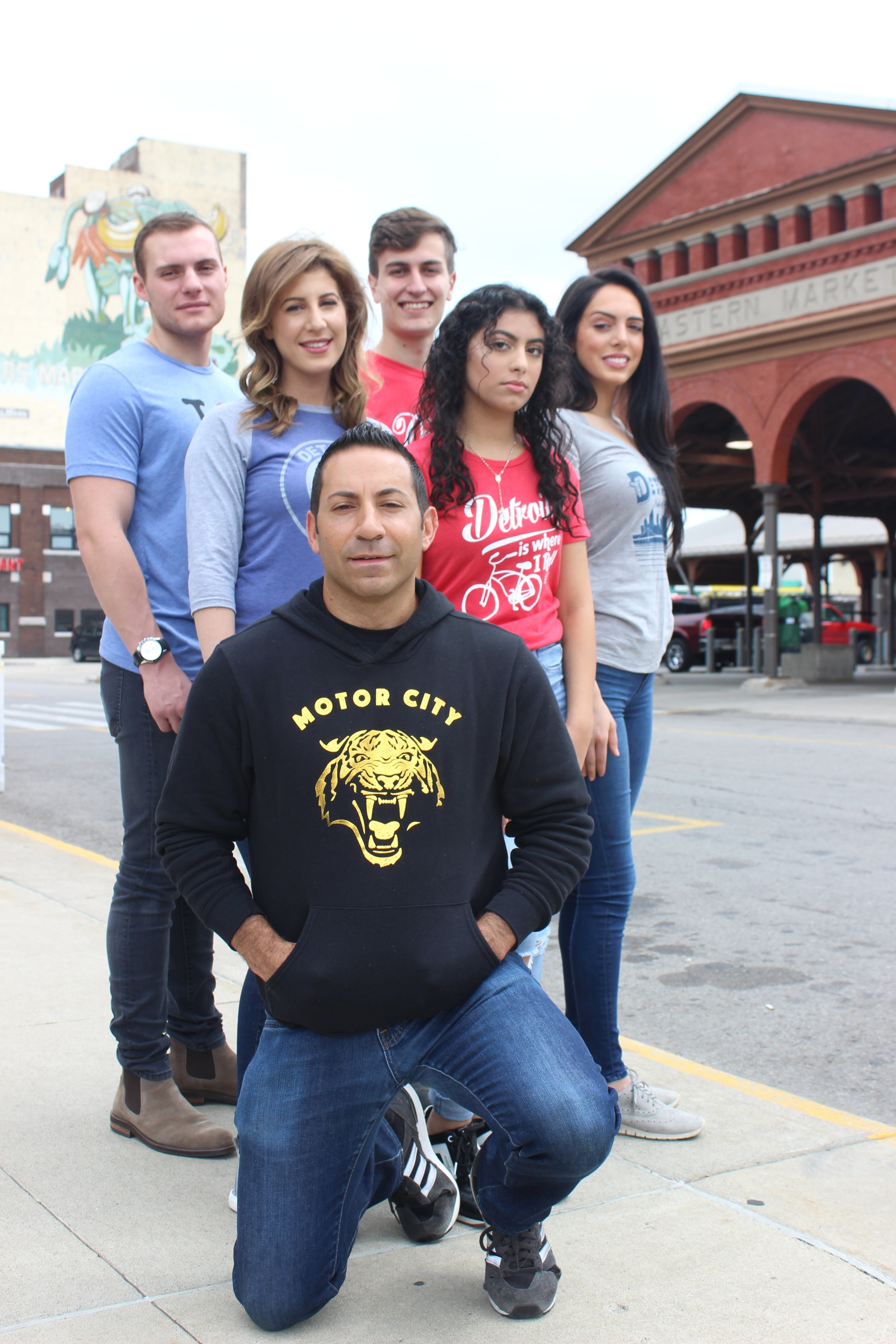 As Ink Detroit continues to progress, major milestones have been reached. In April of this year, Carson's, a national retailer, has started carrying Ink Detroit's products in all of their Michigan locations. Ink Detroit has also been met with quite a bit of support from the Chaldean community. The dog apparel line is carried in all Premier Pet Supply locations, which are also Chaldean owned.
"We receive a lot of support from the local owned Chaldean retailers," said Mansour. "In addition, with pictures circulating through social media and tagging us, we're thankful for the support of numerous Chaldean individuals representing our product."
Through their designs, Ink Detroit makes it a goal to keep their company rooted in the city of Detroit and its history. "To keep Ink Detroit rooted in Detroit, we strive to create products that provide a nostalgic feeling about the history of Detroit, as well as reflect the new Detroit," stated Mansour. "This allows our product to reach the appeal of all ages. With my partner Paul's background as a graphic designer and my background in the garment industry, it has not been a challenge creating new Detroit inspired designs."
Mansour notes that the overall response to Ink Detroit has been positive, "Customers that have purchased from us directly and our retail stores that carry our product have informed us that the design and quality of our t-shirts are excellent."