This year forever changed the lives of 44 people who attended Fr. Pierre Konja's Pilgrimage through Mother of God Church. I was privileged enough to be one of those people. We toured the holiest places from France to Israel to Italy. From the early mornings to the exhausting walks and the hours of plane and bus rides, it is without a doubt that this pilgrimage is not for the weak of heart.
The trip not only made a mark on our lives, but the permanent ink-marks of religious tattoos now on many of our wrists serves as a reminder that the Holy Land never leaves you.
I recall the eighth day of our trip to the Church of the Visitation and the Holy Spring where the meeting between Elizabeth and the Virgin Mary took place. Getting there meant walking up more than 200 flights of stairs and I was worried my Aunt, Janet Yatooma, who has back and knee problems, would be unable to finish.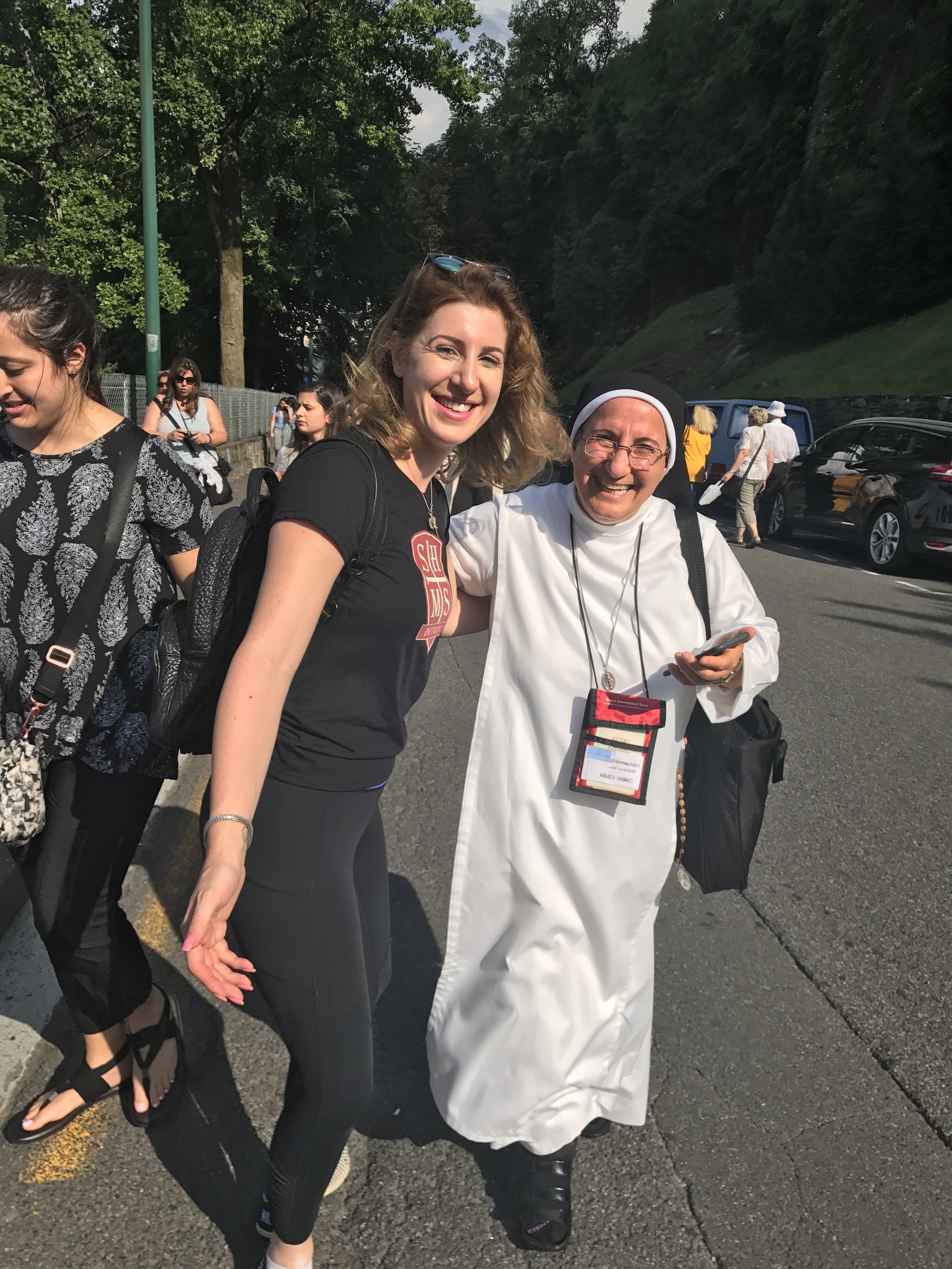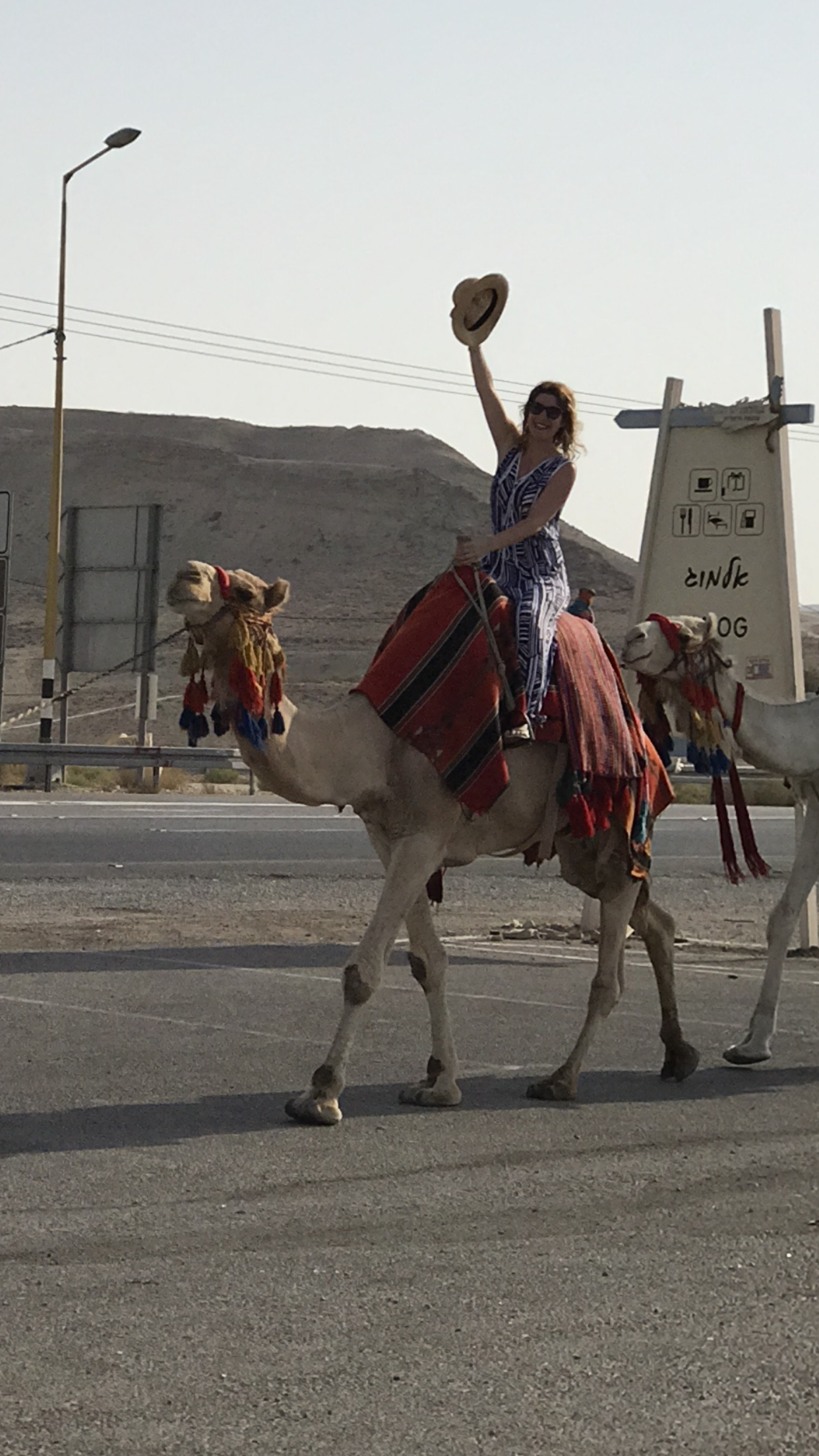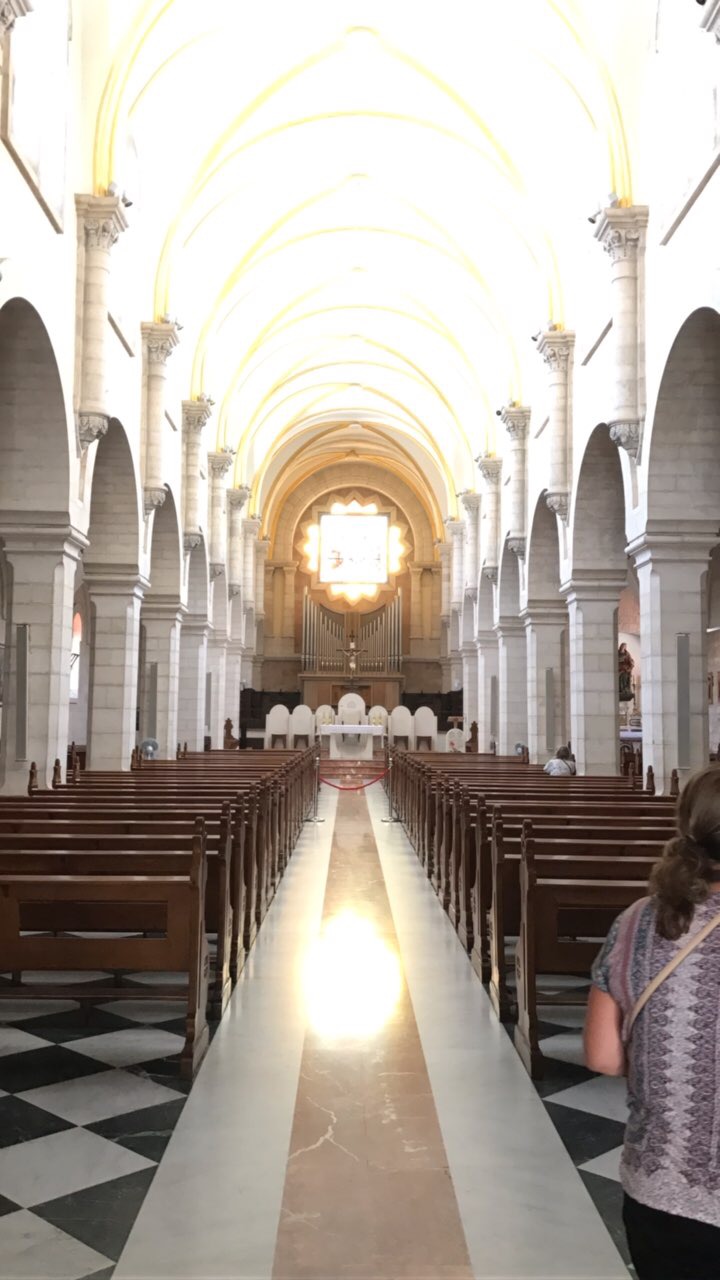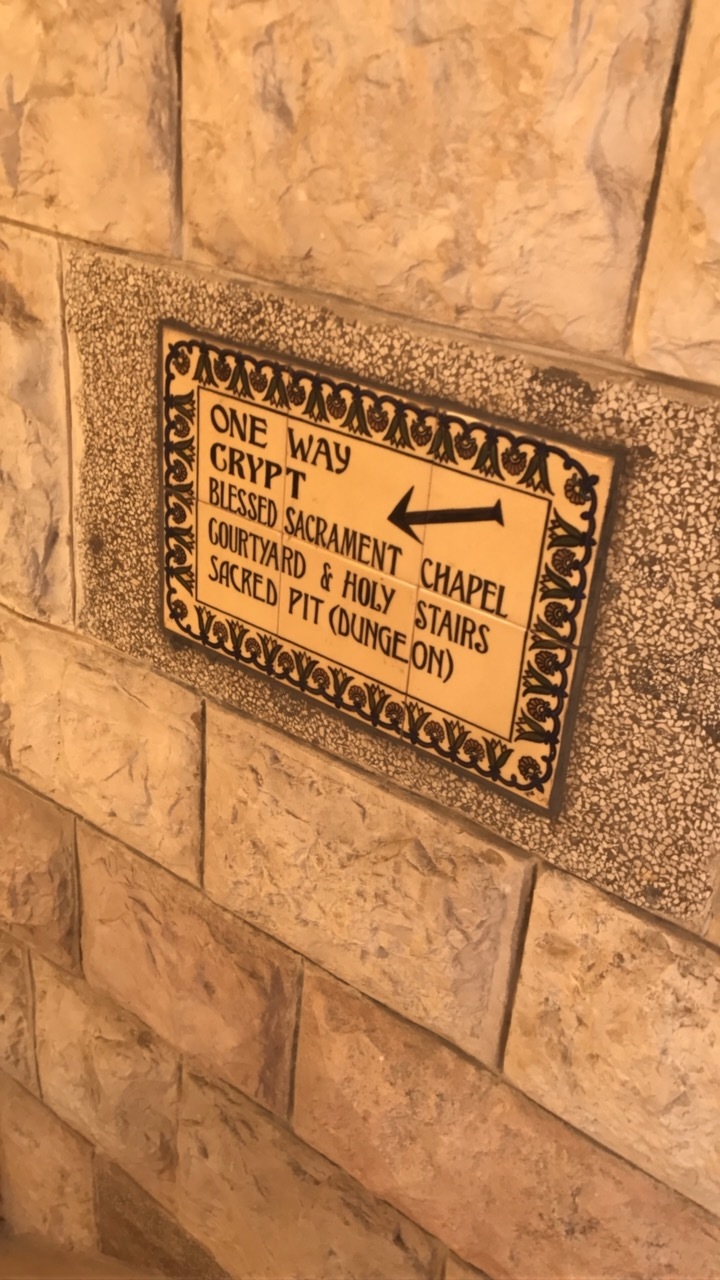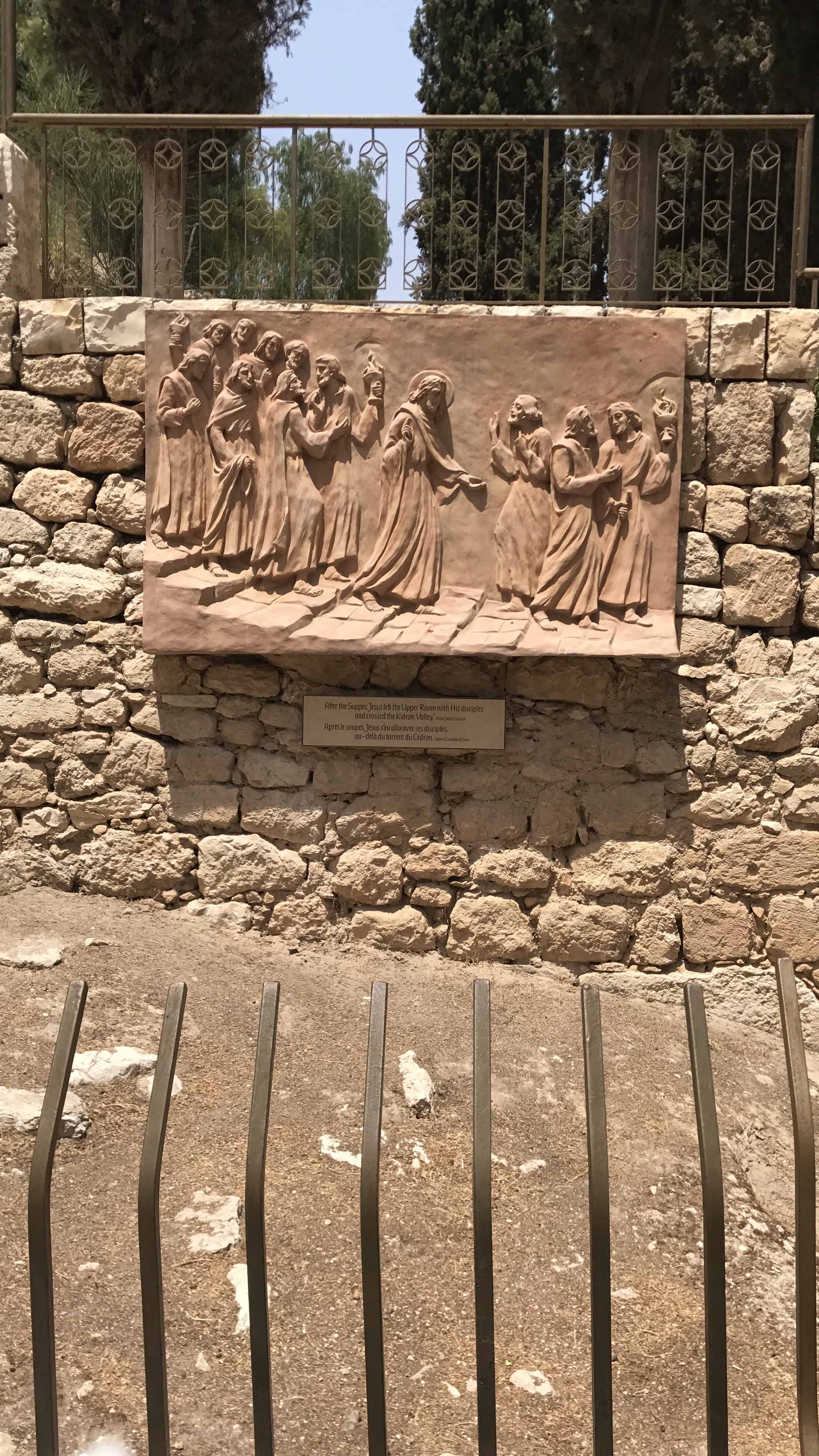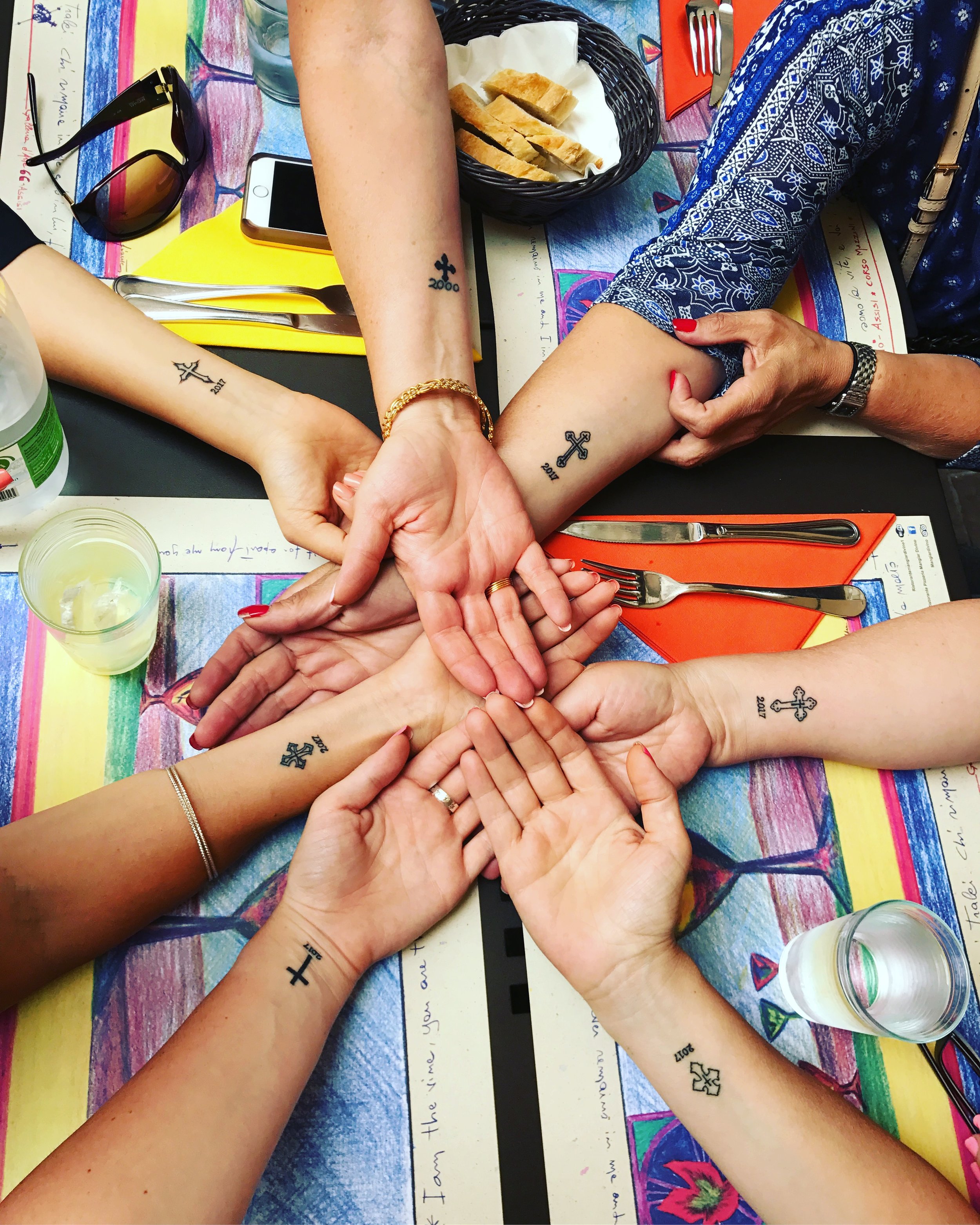 I remember turning to her and telling her how inspired I was by her and her willingness to pull through. Her response to me was "If the Virgin Mary could do it then so could I… she gives me strength." It was at that exact moment that I understood just how powerful this trip was to the human experience.
I have so much respect for travelers in groups. The unfamiliarity of experiencing worlds outside your element may present all kinds of anxiousness, but throwing strangers into the mix can produce unease. "I was actually very nervous about the thought of going with a bunch of strangers, worried that I would feel uncomfortable or that I wouldn't belong with a certain group," said Scarlet Akkam.
Akkam shared that she then overcame her anxieties before boarding Air France for our flight to Lourdes, when she noticed how several group members shared her same passion for the trip. "I knew then that we would all become very close by the end of the experience."
Fr. Pierre is a phenomenal leader. The itinerary for the trip was overwhelming and almost impossible to fathom how the whole thing was orchestrated with such precision. If anyone plans to travel to the Holy Land, I recommend to do it with a priest. Fr. Pierre held a private mass every day in which we received the Eucharist. "Having a priest with us to Mass was invaluable, particularly since we were able to celebrate Mass in the holiest places in the world," said Roxanne Arabo.
Many of the pilgrims shared that their most cherished experience took place at the Sea of Galilee where we sailed on the peaceful waters. Marcella Kinaya explains that "As a group, we went on a boat ride and put on Christian music and reflected. We closed our eyes, and meditated on our thoughts. This experience hit home for me; I might have shed a tear or two…or cried my heart out, but it was just incredible." This was the same miraculous sea where Jesus walked on water and taught men to fish. "I truly felt Jesus on the water, looking at our boat. I don't think I've ever felt as great as I did there; I felt safe, I felt loved, I felt completely full."
Jesus' presence was also felt in those that travelled with us in prayer. A true testimony to the miracles of prayer can be seen in Sarah Witting's story. Witting's only request to Nada Jamoua was that she pray for her friend Jenny, who was pregnant with twins. These prayers came into play when these babies were born premature and faced life threatening heart risks.
One week into our pilgrimage, the afflicted twin's heart began healing itself. Surgery was no longer a necessity. Going home became a reality.
Travel to the Holy Land. Follow the footsteps of Jesus. The Holy Land is a book and those who don't travel have read only one page. Five books recorded the life of our Lord Jesus. Four of them you will find in your church and library but the fifth you can only find in the Holy Land. Come walk the land of the Fifth Gospel.
"There are so many words to describe the trip, but not one word can do it justice. Put any reservations you have aside, and just GO," said Kinaya.
Christen Jamoua works for The Chaldean News as the Account Executive. This is her first stand-alone article. We look forward to seeing more pieces from her.